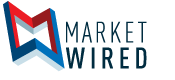 Peapack-Gladstone Financial Corporation Named to the 2017 Sm-All Stars by Sandler O'Neill + Partners
/EINPresswire.com/ -- BEDMINSTER, NJ--(Marketwired - Sep 25, 2017) - Peapack-Gladstone Financial Corporation (NASDAQ: PGC), the holding company for Peapack-Gladstone Bank, is proud to announce that it has been named a member of the Sandler O'Neill Sm-All Stars Class of 2017. This is the third year since 2014 that PGC has been named a member of this select class. The 29 banks and thrifts that comprise the 2017 Sm-All Stars list were selected amongst over 400 publicly traded banks and thrifts with a market cap of less than $2.5 billion. The 29 selected exhibited outstanding performance metrics based on growth, profitability, credit quality and capital strength.
"It is an honor to be selected as part of this group for the third time in the past five years," stated Doug Kennedy, President and Chief Executive Officer. "Achievements like this reflect the execution of our strategic plan, 'Expanding Our Reach,' and speak volumes about the talent and dedication of our team. In a short period of time, Peapack-Gladstone Bank has become the preferred private banking service provider in New Jersey and the greater New York area."
Peapack-Gladstone Financial Corporation is a commercial bank holding company with total assets of $4.17 billion as of June 30, 2017. Founded in 1921, Peapack-Gladstone Bank provides innovative private banking services to businesses, non-profits and consumers, which help them to establish, maintain and expand their legacy. Through its private wealth management, commercial private banking, retail private banking and residential lending divisions, along with its online platforms, Peapack-Gladstone Bank offers an unparalleled commitment to client service.
Peapack-Gladstone Bank
Denise Pace-Sanders
Senior Vice President, Brand and Marketing Director
500 Hills Drive, Suite 300
Bedminster, NJ 07921
dpace@pgbank.com
908) 470-3322
Powered by